The Corroboree Park Tavern is a classic Territory pub in a fantastic location. We have a great range of icy cold beer on tap, as well as wide selection of wine and spirits. Our kitchen is open from 5am until late serving up some top quality grub for the hungry traveller. With live music most weekends, pokies, keno and regular events, the Corroboree Park Tavern is the place to be!
Need a venue for your next event? Talk to our friendly team about your needs! We can cater to any size group and can organise anything from seating through to entertainment. Sit indoors for airconditioned dining or in our million star garden where nature surrounds.
At the Corroboree Park Tavern we have
Fresh, quality food menu
Cold beer on tap
A huge range of wine and spirits
Live entertainment most weekends
Pokies and Keno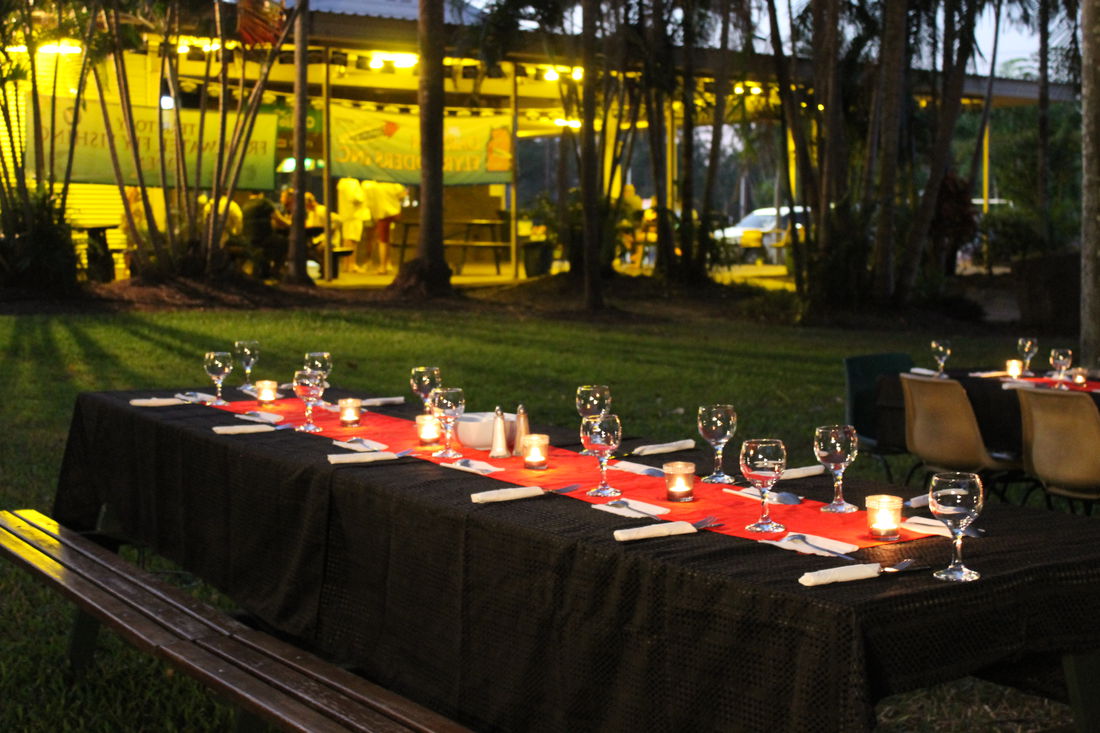 The kitchen
We are proud to serve up some of the best food in the Top End. Whether you're looking for a light lunch (wraps or sandwiches) or hearty meal (burgers too big to hold), our kitchen is always turning out some top quality meals.
Some of our most popular menu items include:
Bacon and Egg Rolls
Toasted Sandwiches
The 'Big Breakky'
Burgers
Homemade buffalo steak pies
Garlic Prawns
Oysters Kilpatrick
Local, wild caught Barramundi
400g T-bone steak